Sofitel Auckland Viaduct Harbour is the epitome of luxury and comfort in the heart of Auckland's Viaduct Harbour. This article offers a glimpse into the grandeur and elegance that await you at this extraordinary destination. From the lobby to the plush rooms and suites, we'll explore the essence of luxury, dining excellence, impeccable service, and much more that Sofitel Auckland Viaduct Harbour has to offer. Get ready to embark on a journey into opulence.
The First Impression: Entering Luxury
As you boldly step into the realm of Sofitel Auckland Viaduct Harbour, you are instantly transported into a dreamlike world where luxury knows no bounds. The grandeur and elegance of the lobby create an indelible first impression, setting the stage for an exceptional experience. The lobby's striking décor strikes a harmonious balance between modern chic and traditional charm, warmly welcoming you and providing a tantalizing glimpse into the opulence that awaits.
Key Features of the First Impression at Sofitel Auckland Viaduct Harbour:
Grand Entrance: The entrance to Sofitel Auckland is a majestic gateway that beckons you with its opulent design and welcoming ambiance.
Striking Décor: The lobby's interior design seamlessly marries contemporary aesthetics with timeless elegance, showcasing a fusion of artistry and comfort.
Luxurious Atmosphere: From the moment you step inside, you are enveloped in an atmosphere of sophistication and refinement, setting the tone for your entire stay.
Warm Greeting: The hotel's dedicated staff are ready to extend a warm and gracious welcome, ensuring that your arrival is met with impeccable service and hospitality.
Oceanfront luxury
Sofitel Auckland Viaduct Harbour is more than just a hotel, it is a corner of luxury where every detail has been considered. With attention to design and comfort, this hotel provides guests with an upscale atmosphere.
Views that mesmerize
Sofitel Auckland Viaduct Harbour offers stunning views of Viaduct Harbour, the city and the Pacific Ocean. Your stay at this hotel will be accompanied by magnificent panoramas that will remain in your memory for a long time.
Rooms and Suites: A Peek into Paradise
Every room and suite at Sofitel Auckland Viaduct Harbour is a masterpiece of comfort and style, designed to offer guests a private haven of unparalleled luxury. These meticulously crafted spaces invite you to experience the epitome of relaxation and indulgence. From the Deluxe Room to the Prestigious Suite, each accommodation category boasts its own unique touches, guaranteeing that your stay is nothing short of spectacular.
Highlights of Sofitel Auckland Viaduct Harbour Rooms and Suites:
Plush Bedding: Sink into cloud-like comfort as you rest on sumptuous bedding that ensures a restful night's sleep.
Mesmerizing Views: Every room features captivating views that mesmerize the senses, whether it's the tranquil harbor, the bustling cityscape, or the serene waterfront.
Unique Design: Each accommodation category is thoughtfully designed with a distinctive touch, ensuring that guests experience a sense of exclusivity and individuality.
Modern Amenities: Sofitel Auckland Viaduct Harbour ensures that guests have access to modern conveniences, from high-speed internet to cutting-edge entertainment systems.
Impeccable Furnishings: The rooms and suites are adorned with elegant furnishings and décor that reflect a commitment to luxury and aesthetics.
Dining Excellence: Culinary Journey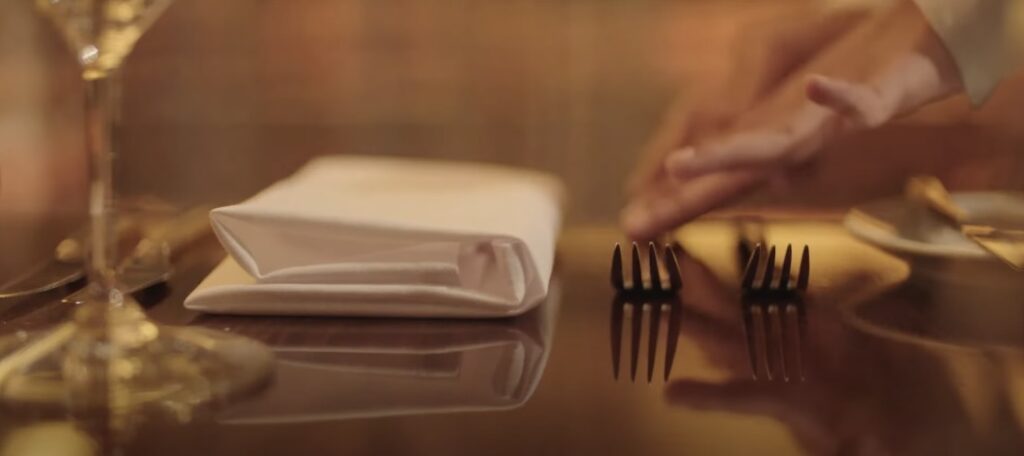 The dining experience at Sofitel Auckland Viaduct Harbour transcends the ordinary, taking you on an exquisite voyage of flavors. The hotel's restaurants and bars are culinary destinations where every meal is a symphony of tastes, offering a diverse range of options from local delicacies to international cuisine. Whether you're indulging in a romantic dinner or enjoying a casual brunch, each dining experience is an event in itself, characterized by exceptional cuisine, ambiance, and service.
Notable Aspects of Dining at Sofitel Auckland Viaduct Harbour:
Varied Culinary Offerings: The hotel's dining establishments cater to diverse tastes, ensuring that guests can savor a wide array of culinary delights.
Local and International Flavors: From locally sourced ingredients to global inspirations, the menu offerings celebrate the rich tapestry of culinary traditions.
Ambiance: Whether you prefer an intimate, candlelit dinner or a relaxed al fresco brunch, each dining venue is thoughtfully designed to create a memorable atmosphere.
Service Excellence: The dedicated restaurant staff provide impeccable service, enhancing the overall dining experience with their attention to detail and hospitality.
Great taste
Sofitel restaurants have always been renowned for their culinary expertise, and the hotel in Acland is no exception. The hotel's restaurants and bars offer world cuisine and unrivaled cocktails. Here you can enjoy a great combination of flavors and pleasure.
Location: The Heart of Auckland
Sofitel Auckland Viaduct Harbour is strategically nestled in the vibrant Viaduct Harbour area, making it an ideal base for those looking to explore Auckland. The hotel's location is not just convenient; it's a gateway to Auckland's top attractions and cultural experiences. Whether you're a leisure traveler seeking to explore the city's charm or a business traveler attending meetings, the hotel's central location offers easy access to all that Auckland has to offer.
Notable Aspects of Sofitel Auckland Viaduct Harbour's Location:
Proximity to Top Attractions: The hotel is within walking distance of Auckland's most iconic attractions, including the Sky Tower, Wynyard Quarter, and the Auckland Art Gallery.
Harbor Views: Guests can enjoy breathtaking harbor views from various vantage points within the hotel, offering a picturesque backdrop to their stay.
Waterfront Dining: The Viaduct Harbour area is renowned for its waterfront dining options, allowing guests to savor delicious cuisine while enjoying the scenic harbor views.
Access to Transportation: The hotel's location provides convenient access to public transportation options, ensuring that guests can easily explore the city and its surroundings.
Service: The Sofitel Touch
At Sofitel Auckland Viaduct Harbour, the service transcends the ordinary and transforms into an extraordinary experience. The staff's unwavering attention to detail and commitment to personalized service make every guest feel like royalty. It's not just service; it's a journey tailored uniquely to you, where your comfort and satisfaction are the top priorities.
Key Aspects of Service Excellence at Sofitel Auckland Viaduct Harbour:
Personalized Attention: From the moment of arrival, guests are greeted with warmth and genuine care, setting the tone for a memorable stay.
Impeccable Service Standards: The hotel's staff is trained to the highest standards of hospitality, ensuring that every aspect of your experience is characterized by excellence.
Anticipating Guest Needs: The staff goes the extra mile to anticipate and fulfill guest needs and preferences, enhancing the overall guest experience.
Efficiency and Courtesy: Whether it's room service, housekeeping, or any other request, the hotel's commitment to efficiency and courtesy ensures that guests' needs are met promptly and with graciousness.
Events and Conferences: A Class Apart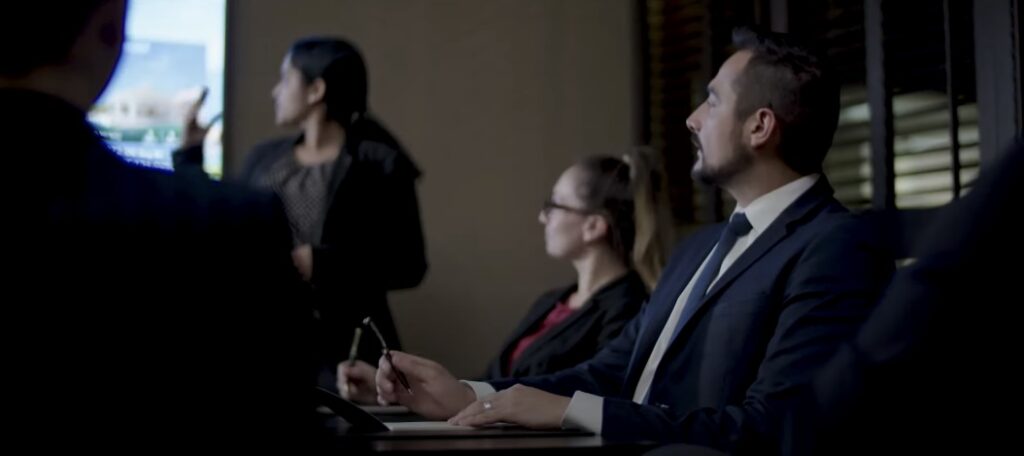 Sofitel Auckland Viaduct Harbour stands as an exceptional venue for hosting events and conferences, offering a blend of elegance and state-of-the-art facilities that elevate any occasion to a class apart. Each event space within the hotel exudes a unique charm, providing the perfect backdrop for creating memorable experiences that leave a lasting impression.
Notable Features of Events and Conferences at Sofitel Auckland Viaduct Harbour:
| | |
| --- | --- |
| Key Features | Description |
| Versatile Event Spaces | The hotel boasts a variety of event spaces, each meticulously designed to cater to different needs and preferences. From intimate gatherings to grand conferences, Sofitel Auckland offers venues that can be tailored to suit the occasion. |
| Scenic Waterfront Settings | Many of the event spaces provide breathtaking views of the marina and harbor, creating a serene and picturesque ambiance that enhances the overall event experience. |
| State-of-the-Art Facilities | The hotel is equipped with modern technology and audiovisual equipment to ensure that presentations and events run smoothly. The dedicated event staff is on hand to provide technical support and assistance. |
| Culinary Excellence | The hotel's culinary team is skilled in crafting menus that cater to a variety of tastes and dietary preferences, ensuring that every event is accompanied by delectable cuisine. |
| Dedicated Event Planning Team | Sofitel Auckland's experienced event planning team is committed to working closely with organizers to coordinate every detail, ensuring that events are executed flawlessly. |
| Customization | The hotel offers a high degree of customization, allowing event organizers to personalize the space, décor, and services to align with the specific theme or requirements of the event. |
| Accessibility | Located in the heart of Auckland, the hotel is easily accessible to attendees, whether arriving from within the city or internationally, making it a convenient choice for event hosts and participants. |
Wellness and Spa: Rejuvenation Redefined
The Sofitel Spa at the hotel serves as a sanctuary of relaxation and rejuvenation, where wellness is not just a concept but a tangible reality. Guests are invited to indulge in a range of meticulously designed treatments that are aimed at leaving them feeling refreshed and revitalized. The spa experience at Sofitel Auckland Viaduct Harbour is an integral part of the hotel's commitment to providing holistic well-being to its guests.
Key Aspects of Wellness and Spa at Sofitel Auckland Viaduct Harbour:
Comprehensive Spa Menu: The spa offers an extensive menu of treatments, including massages, facials, body scrubs, and holistic therapies, allowing guests to select treatments that align with their well-being goals.
Trained Therapists: The spa's therapists are highly trained professionals who are skilled in providing a range of treatments, ensuring that guests receive the highest level of care and expertise.
Tranquil Environment: The spa's environment is designed to create a sense of serenity and relaxation, immersing guests in a tranquil oasis that promotes mental and physical rejuvenation.
Tailored Wellness Programs: The spa offers wellness programs and packages that are designed to address specific health and relaxation needs, providing a comprehensive and immersive experience.
Luxury Amenities: Guests can enjoy access to amenities such as saunas, steam rooms, and relaxation lounges, enhancing the overall spa experience.
The Marina View: A Breathtaking Sight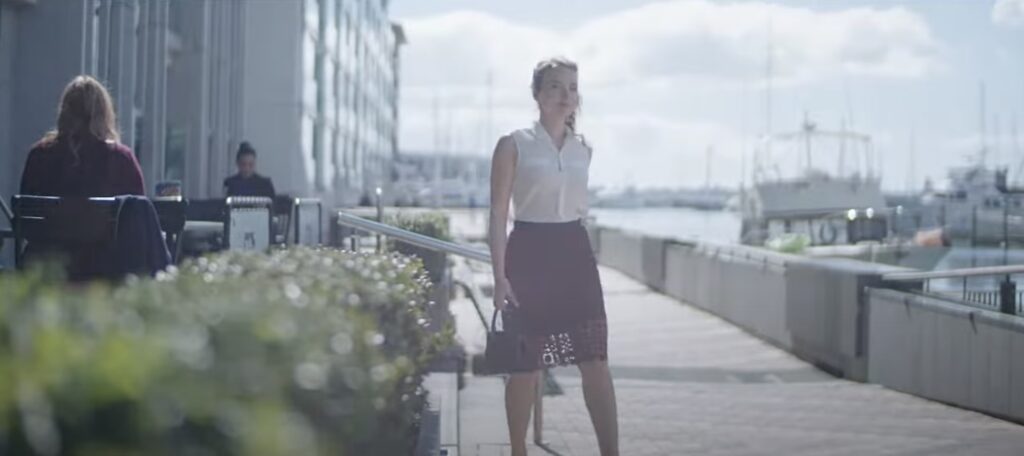 One of the standout highlights of Sofitel Auckland Viaduct Harbour is its stunning marina view. This captivating waterfront vista is akin to a live painting that changes hues and moods from dawn to dusk. It offers guests a serene escape from the hustle and bustle of the city, providing a breathtaking sight that is both calming and inspiring.
Notable Features of the Marina View at Sofitel Auckland Viaduct Harbour:
Panoramic Harbor Views: Many areas within the hotel offer expansive views of the marina and harbor, allowing guests to immerse themselves in the beauty of Auckland's waterfront.
Sunrise and Sunset: The marina view transforms throughout the day, with the changing light of sunrise and sunset casting a magical glow over the waters, creating a mesmerizing spectacle.
Outdoor Spaces: The hotel's outdoor terraces and dining areas are strategically positioned to make the most of the marina view, offering guests the opportunity to dine or relax while taking in the breathtaking scenery.
Tranquil Escape: The marina view provides a peaceful retreat within the heart of Auckland, allowing guests to unwind and reconnect with nature without leaving the city.
Sofitel Club: Exclusive Perks
The Sofitel Club, an integral part of the ALL – Accor Live Limitless program, offers a luxurious and exclusive experience with a range of benefits that cater to the needs and desires of discerning travelers. This club is not just about the perks; it's a gateway into a world of refined luxury and exceptional service. Here's a detailed exploration of the exclusive benefits that members can enjoy:
| | |
| --- | --- |
| Benefit Category | Description and Perks |
| Initial Membership and Elevation | Start as a Classic member for free; elevate status based on nights spent or Status points earned. |
| Enhanced Stay Experience | Online check-in and fast check-out; complimentary worldwide Wi-Fi; early check-in/late check-out (subject to availability); room upgrade (subject to availability); free medical teleconsultation; Executive Lounge access; complimentary breakfast. |
| Exclusive Club Millesime Perks | Access to Club Millesime lounge and pool; daily breakfast, afternoon tea, evening cocktail; butler service, welcome fruits; garment pressing, complimentary local calls; late check-out until 4:00 pm (room availability dependent). |
| Additional Rewards and Services | Suite Night Upgrade; Dining & Spa Rewards worth €100; 24/7 Personal Assistant service; reward points transfer. |
| Lifestyle and Travel Partnerships | Free trial at WOJO Coworking Spaces; preferential rates at airport lounges; luggage service discounts and insurance. |
| Exclusive Discounts and Access | Discounts at hotel retail stores; discounts on spa treatments and products; early access to Accor Arena presales in Paris. |
| Special Perks Through Accor STEP | $100 credit per stay, daily breakfast for two, room upgrade, early check-in, late check-out (subject to availability) for bookings through Accor STEP travel advisors. |
Comfort and relaxation
Sofitel Auckland Viaduct Harbour cares about your comfort. The cozy rooms and modern amenities create an atmosphere of peace and relaxation that you so deserve while traveling.
Sofitel Auckland Viaduct Harbour is a hotel that delights with its elegance and unique charm. If you want to enjoy unforgettable moments of luxury in the heart of picturesque Auckland, this is the place where your expectations will not just be met, but exceeded. Immerse yourself in an atmosphere of Charm and Elegance at Sofitel Auckland Viaduct Harbour.
Conclusion
Sofitel Auckland Viaduct Harbour, nestled in Auckland's Viaduct Harbour, is more than a hotel—it's a sanctuary of luxury and comfort. From its elegant lobby to plush rooms and exquisite dining, it offers an opulent experience. With a prime location, sustainability commitment, and family-friendly amenities, it caters to all. When seeking a getaway that transcends the ordinary, Sofitel Auckland Viaduct Harbour beckons, where every moment promises elegance and comfort.
FAQ
1. What types of rooms are available at Sofitel Auckland Viaduct Harbour?
The hotel offers various room types, including Superior Rooms, Luxury Rooms, and Prestigious Suites, each with distinctive features and luxurious amenities.
2. Is Sofitel Auckland Viaduct Harbour family-friendly?
Absolutely! The hotel caters to families with special family-friendly rooms and activities to ensure a comfortable stay for guests of all ages.
3. What dining options are available at the hotel?
Sofitel Auckland offers a range of dining experiences, from fine dining restaurants to casual cafes, serving both local and international cuisines.
4. Does the hotel have facilities for business travelers?
Yes, Sofitel Auckland is equipped with state-of-the-art meeting and conference facilities, making it an ideal choice for business travelers.
5. How close is the hotel to Auckland's main attractions?
The hotel is conveniently located in the Viaduct Harbour area, close to many of Auckland's main attractions, shopping areas, and cultural landmarks.