Have you ever dreamt of a getaway that feels like a home away from home, yet oozes with the elegance of a top-notch boutique hotel? Look no further than the Regent of Rotorua Boutique Hotel. Nestled in the heart of Rotorua, this hotel is a fusion of modern sophistication and traditional charm, a perfect haven for both leisure and business travelers. Let's embark on a journey to discover what makes the Regent of Rotorua a gem in New Zealand's crown.
Comfort with character
The Regent of Rotorua is more than just a hotel, it's a true gem of Rotorua. With a history going back in time, this hotel surprises with its design and coziness. From antique furniture to modern accents, the Regent of Rotorua will transport you to a world of style and individuality.
Location: The Heartbeat of Rotorua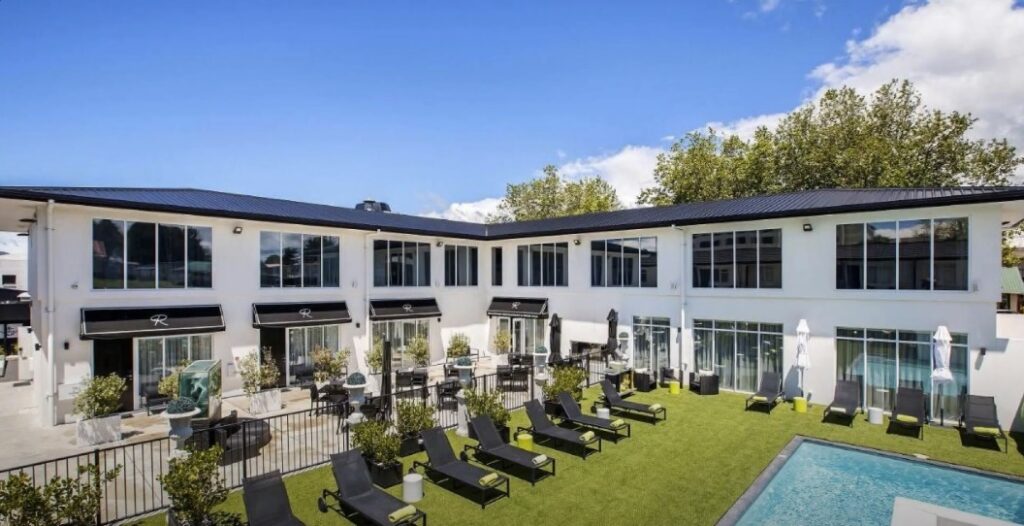 Nestled in the vibrant heart of Rotorua, the Regent Boutique Hotel enjoys a prime location that places guests at the nexus of nature's wonders and urban conveniences. This central positioning offers several advantages:
Proximity to Geothermal Parks: Rotorua is renowned for its geothermal attractions, and the hotel is strategically located for easy access to these natural wonders. Guests can explore geysers, bubbling mud pools, and thermal springs, experiencing the region's unique geothermal activity.
Cultural Experiences: Rotorua is a cultural hub, rich in Maori heritage. The hotel's location provides an opportunity to immerse oneself in indigenous culture, with nearby cultural centers and traditional Maori performances.
Natural Wonders: Beyond the geothermal parks, the area boasts lush forests, sparkling lakes, and outdoor adventures, making it an ideal destination for nature enthusiasts.
Urban Amenities: Despite its close proximity to nature, the hotel is situated within the heart of Rotorua's urban center. This means guests can easily explore the city's dining, shopping, and entertainment options.
Accommodation: A Symphony of Comfort
The Regent Boutique Hotel Rotorua offers a harmonious blend of comfort and style in its accommodations. Each room is meticulously designed to provide a serene retreat, ensuring that guests find respite and relaxation after a day of exploration. Here is a glimpse of the diverse room offerings:
Deluxe Suites: Elegantly appointed and spacious, these suites exude luxury and sophistication. They are designed for those seeking a premium experience, with amenities that include plush furnishings, spa baths, and private balconies.
Family Apartments: Ideal for families, these apartments are generously sized and equipped with kitchenette facilities. They provide a home-away-from-home experience, ensuring comfort for all family members.
Courtyard Rooms: Overlooking the hotel's lush courtyard, these rooms offer a tranquil atmosphere. They are well-suited for couples and travelers seeking a peaceful escape.
Executive Rooms: These rooms cater to business travelers and guests seeking a comfortable workspace. They are equipped with modern amenities and ergonomic workspaces for productivity and convenience.
Rest and Relaxation
Regent of Rotorua provides cozy rooms where you can fully relax and enjoy a unique experience. Spa treatments, swimming pool and cozy seating areas will make your stay unforgettable.
Culinary Delights at the Regent
Dining at the Regent of Rotorua is a gastronomic journey that complements your stay perfectly. The on-site restaurant offers a diverse and delectable menu, ranging from local Kiwi specialties to international cuisine. Here, we delve into the culinary offerings that make every meal at the Regent a memorable experience.
Local Kiwi Specialties: Immerse yourself in the rich flavors of New Zealand with local specialties. From succulent lamb dishes to fresh seafood, the restaurant showcases the best of Kiwi cuisine.
International Cuisine: For those with a more eclectic palate, the international menu is a delight. Savor dishes from around the world, prepared by skilled chefs who pay meticulous attention to taste and presentation.
Exquisite Dining Ambiance: Beyond the cuisine, the dining experience is elevated by the restaurant's elegant ambiance. Whether you're indulging in a romantic dinner for two or celebrating with friends and family, the setting adds to the overall enjoyment.
Excellent gastronomy
The restaurants of Regent of Rotorua are unique places to enjoy local and international flavors. Artful chefs create dishes inspired by seasonal produce and local specialties.
Wellness and Recreation
At the Regent Hotel Rotorua, relaxation and rejuvenation are paramount. The hotel offers a range of wellness amenities that provide a perfect escape from the daily grind. Here, we explore these facilities designed to help you unwind and recharge.
Heated Pool: Take a dip in the heated pool, where the soothing warmth relaxes your muscles and invigorates your senses. It's an ideal way to unwind after a day of exploring the wonders of Rotorua.
Spa: The spa at the Regent is a sanctuary of tranquility. Indulge in rejuvenating treatments and massages that cater to your specific needs, leaving you feeling refreshed and revitalized.
Fitness Center: For those who prefer an active approach to wellness, the well-equipped fitness center is at your disposal. Stay committed to your workout routine or try something new in a spacious and motivating environment.
Business and Events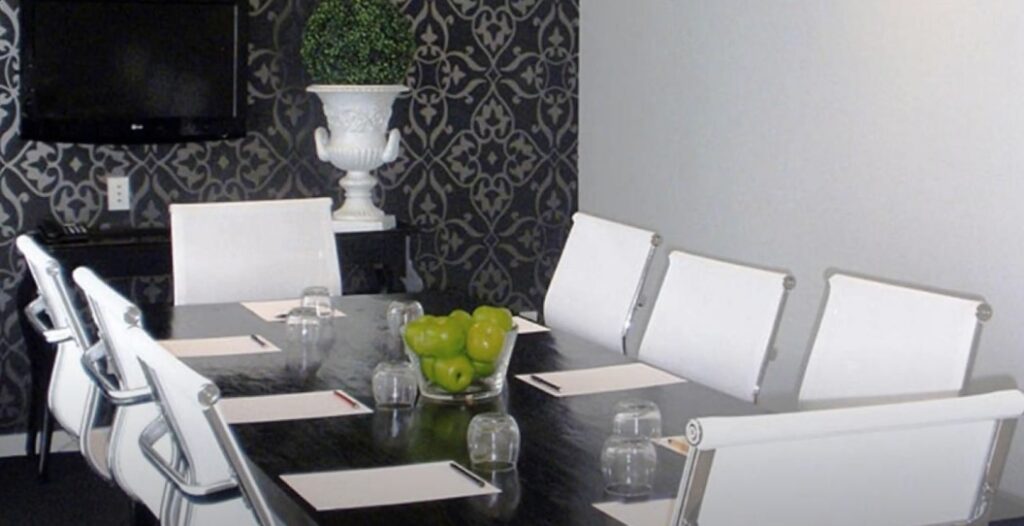 The Regent Hotel Rotorua extends its hospitality to business travelers and event planners, offering state-of-the-art facilities and impeccable service to ensure the success of conferences, meetings, and special events.
Conference Facilities: The hotel boasts modern conference facilities equipped with the latest technology. Whether you're hosting a large conference or a small meeting, the Regent provides versatile spaces to accommodate your needs.
Meeting Services: From audiovisual equipment to dedicated event planning professionals, the Regent offers comprehensive meeting services to make your event seamless and successful.
Special Events: Whether it's a wedding reception, anniversary celebration, or any other special event, the Regent provides the perfect backdrop for creating cherished memories.
Exploring Rotorua from the Regent
Nestled in the heart of Rotorua, the Regent Hotel offers not just a place to stay but also serves as an ideal launchpad for exploring the numerous attractions that this vibrant city has to offer. Rotorua is renowned for its unique blend of adventure and culture, and the hotel's prime location ensures that guests can easily immerse themselves in the local wonders. Below, we delve into the experiences that await when you choose to explore Rotorua from the Regent.
Geothermal Wonders: Rotorua is often called the "Sulphur City" due to its remarkable geothermal activity. Guests can visit attractions like Te Puia, Wai-O-Tapu Thermal Wonderland, and Hell's Gate to witness the awe-inspiring geysers, mud pools, and colorful mineral terraces.
Maori Cultural Experiences: Rotorua is a cultural hotspot, and the Regent's proximity to traditional Maori villages allows guests to immerse themselves in rich Maori traditions. Witness mesmerizing cultural performances, indulge in a traditional Hangi feast, and gain insights into the indigenous Maori way of life.
Adventure Activities: For thrill-seekers, Rotorua offers a plethora of adventure activities such as ziplining, white-water rafting, and off-road 4WD adventures. The hotel's concierge can assist in booking these exhilarating experiences.
Sustainability and Community Engagement
The Regent of Rotorua is not just a luxurious retreat; it is also a responsible and community-driven establishment. Sustainability and community engagement are at the core of the Regent's values, and this commitment extends beyond its elegant walls. Here, we delve into how the Regent contributes to the well-being of the local community and the environment.
Sustainable Practices: The Regent is dedicated to minimizing its environmental footprint. From energy-efficient lighting to waste reduction initiatives, the hotel employs sustainable practices to reduce its impact on the environment.
Local Partnerships: The Regent actively engages with the local community by partnering with nearby businesses and artisans. This not only promotes local entrepreneurship but also enhances the overall guest experience.
Community Outreach: The Regent participates in community outreach programs, supporting local charities and initiatives. By choosing to stay at the Regent, guests indirectly contribute to these valuable community efforts.
Special Offers and Packages
Luxury at the Regent is not limited to a select few. The hotel offers a range of packages and special deals, ensuring that guests with various interests can experience the lap of luxury without breaking the bank. Here, we explore some of the special offers available to make your stay even more memorable.
Romantic Getaways: For couples seeking a romantic retreat, the Regent offers special packages that include intimate dinners, spa treatments, and luxurious accommodations.
Family Adventures: Families can take advantage of family-friendly packages, complete with activities suitable for all ages, ensuring a fun-filled vacation for everyone.
Wellness Retreats: Those looking to rejuvenate their mind and body can opt for wellness packages that include spa treatments and yoga sessions, providing a holistic wellness experience.
The Regent Boutique Touch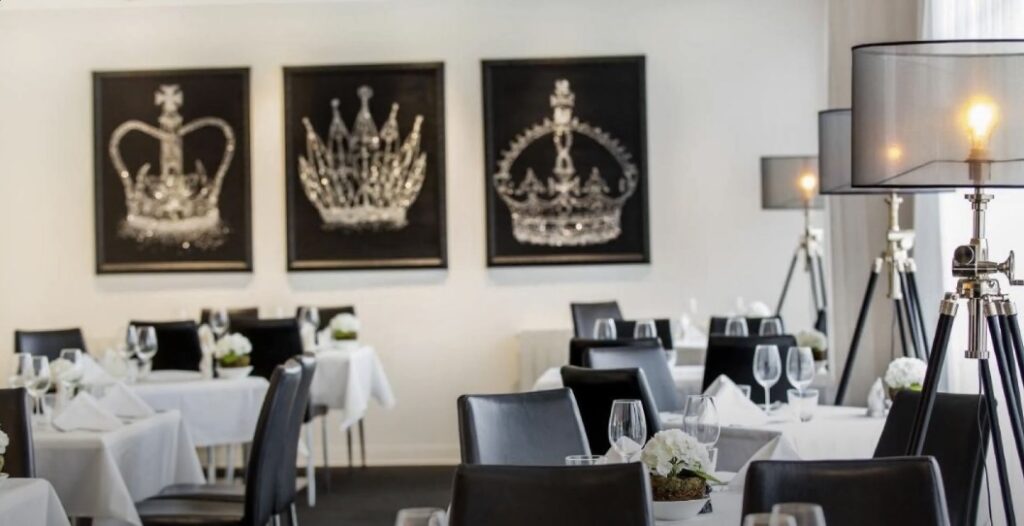 The Regent of Rotorua Boutique Hotel is more than just a place to stay; it's an experience meticulously crafted to offer guests a unique and unforgettable stay. From personalized services to the exquisite decor, every element at the Regent is designed with utmost care. Below, we delve into what sets the Regent apart from other hotels and why it's a preferred choice for discerning travelers.
Personalized Services: At the Regent, hospitality is not just a word; it's a commitment. The staff takes pride in providing personalized services to cater to the individual needs and preferences of each guest. Whether it's arranging a special room setup for a romantic occasion or assisting in planning local excursions, the Regent team goes above and beyond to make your stay exceptional.
Boutique Ambiance: The Regent's boutique nature ensures an intimate and cozy atmosphere. Unlike larger chain hotels, the boutique setting allows for a more personalized and attentive guest experience. The decor, characterized by modern elegance and local charm, creates a warm and inviting ambiance.
Fine Dining: The Regent's on-site restaurant is a culinary delight, serving a range of exquisite dishes from local Kiwi specialties to international cuisine. Every meal at the restaurant is an experience in itself, ensuring that dining is an integral part of your stay.
Wellness Amenities: The Regent offers wellness amenities such as a heated pool, spa, and fitness center, allowing guests to relax and rejuvenate during their stay. It's a sanctuary where you can unwind and recharge, adding another layer of luxury to your visit.
Tips for First-Time Visitors
For those visiting Rotorua for the first time, navigating the city and planning your stay at the Regent can be made seamless and enjoyable with some insider tips. Here's a handy guide to ensure that you make the most of your stay:
Local Attractions: Rotorua is known for its geothermal wonders and Maori cultural experiences. Plan your itinerary to include must-visit places like Te Puia, Wai-O-Tapu Thermal Wonderland, and traditional Maori villages.
Adventure Activities: If you're an adventure enthusiast, Rotorua offers an array of activities like ziplining, white-water rafting, and off-road adventures. Check with the hotel's concierge for assistance in booking these thrilling experiences.
Cultural Sensitivity: When engaging in Maori cultural experiences, it's important to be culturally sensitive. Learn about Maori customs and traditions to fully appreciate and respect the rich heritage of the indigenous people.
Nature Adventures
The Regent of Rotorua Hotel is the perfect base from which to explore Rotorua, with a wide variety of natural adventures awaiting you. Excursions, hiking, wildlife spotting and thermal baths all await you in this natural fairytale.
The Regent of Rotorua Boutique Hotel is where you can enjoy the natural wonders of Rotorua without compromising on comfort and elegance. It is a hotel with character, where every detail has been considered to make your vacation unforgettable. Embark on a natural adventure while staying in the comfort and style of the Regent of Rotorua.
Making Reservations and Policies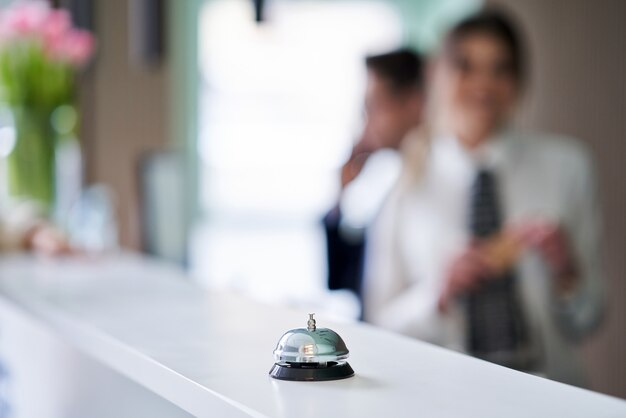 Making reservations and understanding the policies at the Regent of Rotorua Boutique Hotel is key to ensuring a smooth and enjoyable stay. Here are the details:
Reservation Process
You can book a room at the Regent either online through their official website or by directly contacting their reservations team. It's recommended to make your reservations well in advance, especially during peak tourist seasons, to get your preferred room and dates.
Special Rates and Packages
The Regent of Rotorua offers various special rates and packages. Some notable ones include:
The Gourmet: Starting from NZD 559.00, this package offers a comprehensive dining and luxury escape experience in Rotorua​​.
A Night of Romance: Also starting from NZD 559.00, this package is ideal for celebrating special occasions like proposals or anniversaries​​.
Date Night Package: This includes a stay in a Boutique Suite with breakfast for two​​.
Ultimate Rotorua Family Adventure: Designed for a family getaway, this package includes a 2-night stay and various family-oriented activities​​.
Cancellation and Refund Policies
Understanding the cancellation and refund policies is crucial:
General Cancellation: Cancellations must be communicated by email or in writing by 6:00 pm, two days before your arrival date​​.
No-Show Charges: In the event of a no-show or late cancellation, a charge equivalent to one night's tariff will be applied. To avoid this, you should contact the hotel directly to amend or cancel your booking​​.
Conclusion – Natural Wonders of Rotorua: Vacation at Regent of Rotorua Boutique Hotel
The Regent of Rotorua Boutique Hotel is more than just a place to stay; it's an experience that weaves comfort, luxury, and local culture into an unforgettable tapestry. Whether you're a first-time visitor to Rotorua or a seasoned traveler, the Regent promises an experience that will leave you enchanted and longing to return.
FAQ
What makes the Regent of Rotorua Boutique Hotel unique?
The hotel uniquely blends historical elegance with modern luxury, offering personalized experiences in the heart of Rotorua.
Are there special packages for families or couples?
Yes, the hotel offers a variety of packages tailored for both families and couples, ensuring a memorable stay for all.
Can I host a business event at the Regent Hotel Rotorua?
Absolutely! The hotel boasts state-of-the-art facilities perfect for conferences, meetings, and special events.
What are the dining options at the hotel?
The hotel's restaurant serves a wide range of local and international cuisine, catering to all palates.
Is the hotel environmentally friendly?
Yes, the Regent of Rotorua is committed to sustainability and actively engages in community welfare initiatives.