Huka Lodge, a name synonymous with elegance and tranquility, began its journey in the 1920s. Originally a simple fishing lodge, it has transformed into a world-class destination. But what makes it stand out? Is it just the hype or is there more to it?
Taupo is one of the most inspiring places in New Zealand, famous for its lakes and natural beauty. Amidst this natural harmony, you will find Huka Lodge, a place where tranquility, luxury, and natural splendor come together in an unforgettable vacation.
Elegance surrounded by nature
Huka Lodge is located in beautiful surroundings, close to Lake Taupo and the Wakatipu River. This hotel is a true symbol of luxury, where every detail has been thoughtfully designed to give you a unique experience.
The Rooms and Suites: Luxurious Comfort
The Huka Lodge offers an experience of unparalleled luxury and comfort in its well-appointed rooms and suites. Nestled in the midst of nature, each accommodation is meticulously designed to provide guests with a blend of comfort and an immersive experience of New Zealand's natural beauty.
Key Features of Huka Lodge Rooms and Suites:
Scenic Views: Imagine waking up to the serene sounds of the Waikato River and being greeted by lush greenery outside your window. Each room offers picturesque views of the surrounding natural landscape.
Unique Decor: Every room at Huka Lodge is distinct, boasting unique decor that reflects the lodge's commitment to providing guests with an individualized and aesthetically pleasing experience.
Luxurious Amenities: Guests can expect top-tier amenities, including sumptuous bedding, spacious living areas, and well-appointed bathrooms, all designed for utmost comfort and relaxation.
Private Outdoor Spaces: Many of the rooms and suites feature private outdoor spaces, such as balconies or terraces, allowing guests to immerse themselves in the beauty of the outdoors in complete privacy.
Modern Conveniences: Despite its rustic charm, Huka Lodge ensures that guests have access to modern amenities, including high-speed internet, flat-screen televisions, and other conveniences.
The Huka Lodge Restaurant Experience
For food enthusiasts, the Huka Lodge restaurant is a gastronomic paradise that transcends the boundaries of ordinary dining. It offers a culinary journey that combines local flavors with international cuisine, creating unforgettable dining experiences.
Highlights of the Huka Lodge Restaurant:
Locally Sourced Produce: The restaurant places a strong emphasis on using locally sourced, fresh ingredients to craft dishes that not only taste exquisite but also support the community.
Ambiance: The restaurant's ambiance is carefully curated to provide an intimate and elegant setting where guests can savor their meals while taking in the scenic views of the lodge's surroundings.
Service Excellence: Huka Lodge's commitment to exceptional service extends to its restaurant, where attentive staff ensures that every aspect of your dining experience is impeccable.
Flavorful Creations: From the presentation to the flavors, every dish tells a story of culinary craftsmanship, showcasing the passion and dedication of the chefs.
Wine Selection: Complement your meal with a carefully curated wine selection that includes both local New Zealand wines and international vintages.
Gastronomic paradise
Huka Lodge restaurant is the place where your gastronomic journey begins with magnificent views of nature. The chefs create true culinary masterpieces using local and seasonal products. Huka Lodge restaurant is not just a place where you will eat, it is a place where you will be immersed in the unique taste of New Zealand.
Outdoor Activities and Amenities
Huka Lodge is not merely a place to stay; it's an adventure waiting to be explored. The lodge offers a wide range of outdoor activities and amenities that cater to various interests and preferences.
Outdoor Activities:
Fishing: Huka Lodge is renowned for its proximity to the Taupo waters, making it a prime destination for fishing enthusiasts. You can try your hand at trout fishing and experience the thrill of reeling in a catch.
Hiking: The lodge is surrounded by picturesque trails, ideal for hiking and nature walks. Explore the natural beauty of the region at your own pace.
Tennis: Enjoy a game of tennis on well-maintained courts, surrounded by the tranquility of nature.
Adventure Sports: For thrill-seekers, Huka Lodge offers adventure sports such as jet boating and white-water rafting, providing an adrenaline rush against the backdrop of stunning landscapes.
Relaxation: If relaxation is your aim, you can indulge in spa treatments or simply unwind in the lodge's serene surroundings.
Spa and Wellness Facilities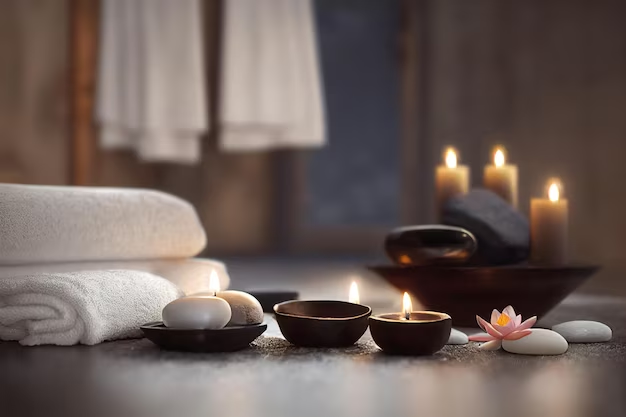 For those seeking relaxation and rejuvenation, the spa and wellness facilities at Huka Lodge are a sanctuary of tranquility and well-being. Here, guests can immerse themselves in a world of pampering, where massages, saunas, and serene environments come together to provide a truly luxurious experience.
Highlights of Huka Lodge Spa and Wellness Facilities:
Massage Therapy: Indulge in a variety of massage therapies that cater to different needs, from Swedish massages for relaxation to deep tissue massages for muscle tension relief.
Sauna: The sauna is an oasis of heat and serenity, allowing guests to detoxify their bodies and unwind in a calming environment.
Tranquil Environment: The spa and wellness facilities are designed to create a serene ambiance, offering a respite from the hustle and bustle of daily life.
Experienced Therapists: Skilled therapists are on hand to provide expert guidance and personalized treatments that cater to your specific wellness goals.
Luxury Amenities: The facilities include modern amenities such as comfortable lounges, changing rooms, and refreshing beverages to enhance your spa experience.
Relaxation in spa and natural wonders
Huka Lodge offers its guests a full range of services for relaxation and recovery. Spa treatments, walks along the river, fishing and other outdoor activities will all be at your disposal. The natural wonders of Taupo and the luxury of Huka Lodge create a unique experience that you will remember with a smile.
Huka Lodge is a place where you can enjoy tranquility, nature and luxury in the heart of Taupo. It is a hotel that will immerse you in a world of tranquility and comfort, where every moment will be part of your special journey. If you are looking for a place where you can immerse yourself in natural harmony, enjoy luxury and forget the hustle and bustle of everyday life, Huka Lodge is your choice.
Events and Special Occasions
Huka Lodge is not just a place to stay; it's an exceptional venue for hosting events and special occasions. Whether you're planning a dream wedding or a corporate retreat, the lodge specializes in making every event truly memorable.
Key Aspects of Events and Special Occasions at Huka Lodge:
Stunning Backdrop: The lodge's picturesque surroundings, with the Waikato River and lush greenery, create a captivating backdrop for any event.
Impeccable Service: The staff at Huka Lodge are dedicated to ensuring that every detail of your event is meticulously planned and flawlessly executed.
Weddings: Huka Lodge is a popular choice for weddings, offering romantic settings for ceremonies and receptions, along with expert wedding planning services.
Corporate Retreats: The lodge provides state-of-the-art facilities for corporate retreats and meetings, making it an ideal destination for team-building and strategic planning.
Catering Services: The culinary team at Huka Lodge can create custom menus tailored to the preferences and dietary requirements of your event guests.
The Surrounding Area of Taupo
Taupo is an integral part of the Huka Lodge experience, offering a wealth of natural wonders and outdoor adventures for guests to explore.
Notable Attractions in Taupo:
Huka Falls: Witness the majestic Huka Falls, where the Waikato River plunges dramatically. It's a natural spectacle that shouldn't be missed.
Thermal Hot Springs: Taupo is home to thermal hot springs where you can relax in warm, mineral-rich waters, enjoying the therapeutic benefits while surrounded by scenic landscapes.
Outdoor Activities: The region offers a range of outdoor activities, including hiking, fishing, jet boating, and more, providing adventure enthusiasts with plenty of options.
Scenic Beauty: The natural beauty of Taupo, from its pristine lakes to its lush forests, is a sight to behold and offers opportunities for leisurely strolls and scenic drives.
Adventure and Serenity: Taupo seamlessly combines adventure and serenity, ensuring that guests can enjoy adrenaline-pumping activities or simply unwind in nature's embrace.
Customer Service Excellence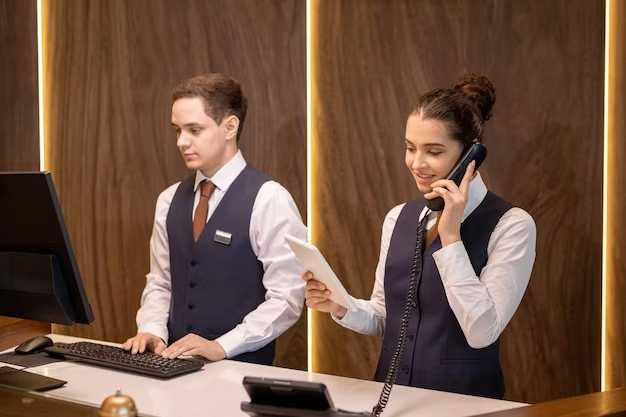 At Huka Lodge, every guest is treated as a cherished individual, and the commitment to providing unparalleled customer service is at the heart of the lodge's ethos. The staff's unwavering attention to detail and dedication to personalized service elevate the guest experience to new heights. It's not merely about meeting expectations; it's about consistently exceeding them.
Key Aspects of Customer Service Excellence at Huka Lodge:
Personalized Attention: From the moment guests arrive, they are greeted with warmth and attentiveness. Staff take the time to understand individual preferences, ensuring that each guest's needs and desires are not only met but anticipated.
Attentive Concierge: The lodge's concierge team is readily available to assist with recommendations, reservations, and any special arrangements. They are dedicated to ensuring that guests can make the most of their stay in this idyllic setting.
Prompt and Courteous Service: Whether guests require assistance with room service, housekeeping, or any other request, Huka Lodge's commitment to efficiency ensures that needs are addressed promptly and with the utmost courtesy.
Warm and Welcoming Staff: The staff at Huka Lodge are known for their warm and welcoming demeanor, creating an inviting atmosphere where guests feel valued and comfortable throughout their stay.
Continuous Improvement: Huka Lodge places great importance on guest feedback and continuously strives to improve its services based on the valuable input and suggestions received from guests.
Environmental Responsibility
In today's world, environmental responsibility and sustainability are paramount. Huka Lodge's dedication to environmental stewardship is not only commendable but also sets a benchmark for sustainable luxury accommodations. The lodge actively engages in eco-friendly practices and supports local communities, demonstrating a commitment to preserving the natural environment.
Notable Environmental Initiatives at Huka Lodge:
Green Building Design: The lodge incorporates sustainable building practices and energy-efficient design elements to reduce its environmental impact.
Waste Reduction: Huka Lodge actively participates in waste reduction efforts, including recycling and responsible waste disposal practices.
Eco-Friendly Amenities: From eco-friendly toiletries to energy-efficient lighting, the lodge implements eco-conscious amenities throughout its premises.
Local Sourcing: The lodge prioritizes local sourcing of produce and materials to support the community and reduce the carbon footprint associated with transportation.
Supporting Local Communities: Huka Lodge is committed to supporting local communities by engaging in partnerships and initiatives that contribute positively to the region.
Pricing and Value for Money
The pricing and value for money at Huka Lodge are reflective of its luxurious offerings and high-quality service. Here's a comprehensive look at the pricing structure based on available information:
Standard Accommodation Rates: The price per night at Huka Lodge starts from around $1,905.39. This rate, provided directly by the hotel, represents the cheapest double room available in the next 60 days, including tax​​. It's important to note that prices may vary depending on the type of accommodation, season, and specific package inclusions.
Double Room Rates: For double rooms, prices start from approximately £1,738.57 (NZ$3,600), inclusive of a 15% tax. This rate includes breakfast, apéritifs, dinner, and local airport transfers​​. Such comprehensive inclusions add substantial value to the overall guest experience.
Special Packages: Huka Lodge also offers tailored packages. For instance, the 'Classic Huka' package, which includes a three-night stay, starts from $3,240 per night. This package offers significant savings on the nightly rate along with a complimentary lunch in the lodge restaurant on one day of the stay​​.
Baillie Escape Package: For shorter stays, the 'Baillie Escape' package offers a two-night minimum stay starting from $3,600 per night. This package includes a country breakfast, pre-dinner drinks, and canapés, gourmet dinner daily, return Taupō Airport transfers, selected in-suite bar replenished daily, and the use of lodge facilities​​.
How to Get There
Planning your trip to Huka Lodge is essential to ensure a seamless journey to this paradise. Here, we provide you with the necessary information to make your travel arrangements, from flight details to local transportation options.
Getting to Huka Lodge:
Air Travel: The nearest major airport to Huka Lodge is Taupo Airport (TUO), which offers domestic flights from cities like Auckland, Wellington, and Christchurch. Alternatively, you can fly into Auckland International Airport (AKL) and arrange for a domestic connection to Taupo.
Local Transportation: Upon arrival at Taupo Airport, you can arrange for transportation to Huka Lodge. The lodge offers airport transfers for added convenience. Additionally, car rental services are available for those who prefer to explore the region independently.
Private Transportation: If you're arriving via private jet or helicopter, Huka Lodge has its helipad, allowing for direct access to the lodge's grounds.
Conclusion
Huka Lodge is not just a place to stay; it's a journey into luxury, nature, and self-discovery. Whether you're seeking adventure, relaxation, or a special celebration, Huka Lodge in Taupo is a choice you won't regret.
FAQ
1. What types of rooms are available at Huka Lodge?
Huka Lodge offers a variety of rooms and suites, each uniquely designed to blend luxury with the natural beauty of Taupo.
2. Can special dietary requirements be accommodated at the Huka Lodge restaurant?
Yes, the restaurant prides itself on catering to various dietary needs, ensuring every guest enjoys a personalized dining experience.
3. What activities can guests enjoy at Huka Lodge?
Guests can indulge in a range of activities, from outdoor adventures like fishing and hiking to relaxing spa treatments and tennis.
4. Is Huka Lodge suitable for hosting events like weddings or corporate retreats?
Absolutely! Huka Lodge offers exquisite settings and impeccable service for all types of events and special occasions.
5. How does Huka Lodge contribute to environmental sustainability?
Huka Lodge is committed to sustainable practices, including eco-friendly operations and support for local communities and conservation efforts.