Have you ever wondered what it feels like to touch the sky while enjoying the comforts of a modern, luxurious hotel? Look no further than the Skycity Grand Hotel in Auckland. Nestled in the heart of the city, it's more than just a hotel; it's an experience. In this article, we'll take you through a comprehensive Skycity Grand Hotel review, covering everything from its opulent rooms to its world-class restaurants. So, let's embark on this journey together, shall we?
Clouds outside your window
SkyCity Grand Hotel offers incredible views of the city and the sea bay. Your eyes will contemplate the gentle sunsets and lights of the night city, creating a unique atmosphere of romance and inspiration.
The Grand Entrance: First Impressions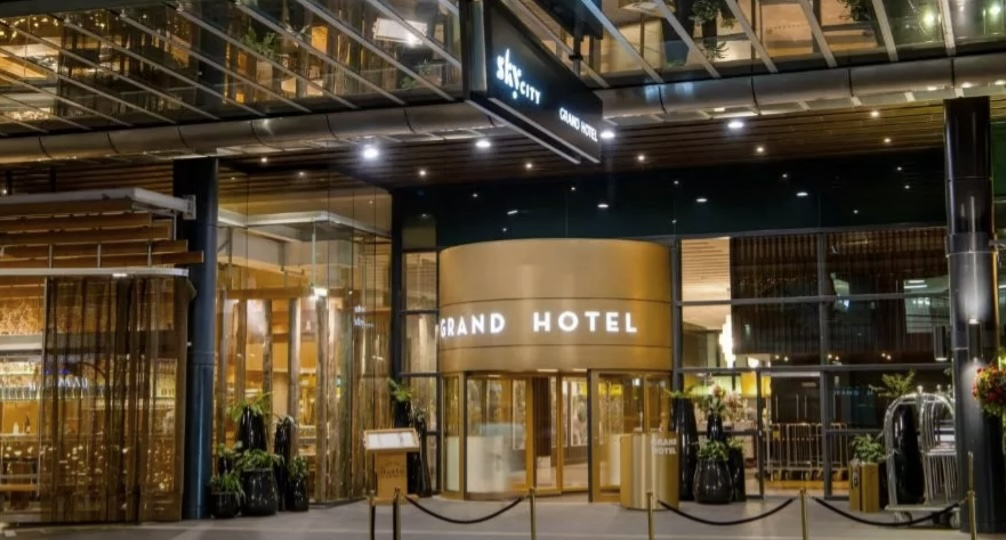 Upon stepping into the Skycity Grand Hotel, you are instantly transported to a world where modern elegance harmoniously merges with exceptional hospitality. The grand lobby, characterized by its lofty ceilings and sophisticated decor, serves as the prelude to what promises to be a memorable and luxurious stay.
Key Features of the Grand Entrance:
Chic Decor: The lobby exudes an air of sophistication with its tasteful furnishings, contemporary artwork, and carefully curated design elements.
High Ceilings: The soaring ceilings create a sense of grandeur, amplifying the feeling of opulence and spaciousness.
Warm Welcome: The attentive hotel staff is readily available to provide a warm and courteous welcome, ensuring your first impression is one of comfort and care.
Ambiance: The lobby's ambiance strikes the perfect balance between modernity and classic charm, making it an inviting space for guests to relax and gather.
Rooms and Suites: Your Personal Haven
The Skycity Grand Hotel boasts an array of rooms and suites that redefine the concept of comfort and style. Each accommodation is thoughtfully designed to offer not just a place to stay, but a personal haven where you can unwind, rejuvenate, and bask in the luxury of your surroundings.
Highlights of the Rooms and Suites:
Plush Bedding: Sink into the indulgent comfort of plush bedding after a day of exploring Auckland's vibrant offerings. The promise of a restful night's sleep awaits.
Breathtaking Views: Wake up to awe-inspiring vistas of the cityscape, offering a captivating backdrop to your stay. The expansive windows frame the city's skyline as a work of art.
Modern Amenities: Each room and suite is equipped with modern amenities and conveniences, ensuring that your stay is as comfortable as it is elegant.
Personal Touch: The attention to detail in room design and decor ensures that your stay is not only comfortable but also personalized to cater to your individual preferences.
Dining at the Skycity Grand: A Culinary Adventure
At the Skycity Grand Hotel, dining is not just about nourishment; it's a full-fledged culinary adventure. The hotel's restaurants offer an experience that transcends mere sustenance, with an array of flavors and cultures waiting to be explored.
Noteworthy Aspects of Dining at Skycity Grand:
Diverse Cuisine: The hotel's dining establishments serve a diverse range of cuisine, including local delicacies that celebrate the flavors of New Zealand, as well as international dishes that offer a global culinary journey.
Ambiance: Each restaurant is carefully designed to create a unique ambiance that complements the dining experience. Whether you seek an intimate setting or a vibrant atmosphere, you'll find the perfect venue.
Exemplary Service: The attentive and knowledgeable restaurant staff are dedicated to ensuring that every meal is a memorable occasion, from recommending the perfect wine pairing to providing exceptional service.
Quality Ingredients: The culinary team at Skycity Grand is committed to using the finest and freshest ingredients, resulting in dishes that are not only delectable but also a testament to the commitment to quality.
Amenities and Services: Beyond Expectations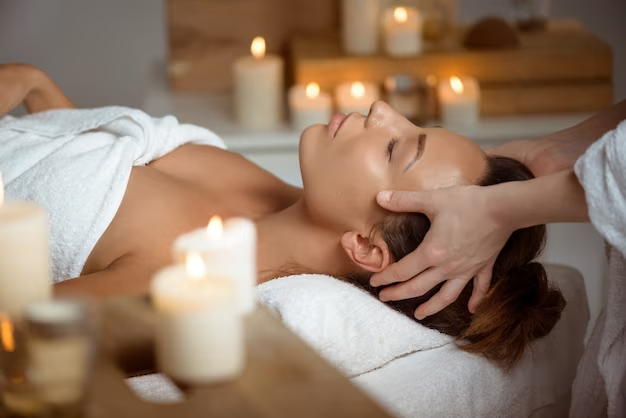 The Skycity Grand Hotel goes above and beyond to provide a host of amenities and services that enhance your stay, ensuring that every aspect of your visit is nothing short of exceptional.
Highlighted Amenities and Services:
| | |
| --- | --- |
| Service | Description |
| Spa and Wellness | The hotel's spa is a sanctuary of relaxation and rejuvenation. Experienced therapists offer a range of treatments, from massages to facials, that leave you feeling refreshed and revitalized. |
| Fitness Center | The well-equipped fitness center caters to those looking to maintain their workout routines while traveling. State-of-the-art equipment and a motivating atmosphere make it easy to stay active. |
| Concierge Services | The concierge team is at your service to provide recommendations, assist with reservations, and ensure your stay is seamless. They are knowledgeable about Auckland's attractions and can help you plan your activities. |
| Valet Parking | Enjoy the convenience of valet parking, allowing you to easily access your vehicle whenever you need it. This service adds an extra layer of convenience to your stay. |
| 24/7 Room Service | Whether you have a late-night craving or prefer dining in the comfort of your room, the hotel offers 24/7 room service with a diverse menu selection. |
| Business Center | For business travelers, the hotel provides a fully-equipped business center with internet access, printing, and other essential services to support your work needs. |
| Conferencing Facilities | The hotel offers state-of-the-art conference and event facilities, making it an ideal location for meetings, conferences, and special events. |
| Babysitting Services | If you're traveling with children, the hotel offers reliable babysitting services, allowing you to enjoy your stay with peace of mind. |
The Grand Sky City Experience: Views and Vistas
One of the standout features of the Skycity Grand Hotel is the breathtaking view it offers. Whether you gaze out of your window during the day or night, the vistas of Auckland's skyline are nothing short of spectacular.
Key Points About the Views:
Daytime Vistas: During the day, the cityscape unfurls before you like a vibrant tapestry. You can admire the architectural marvels, lush greenery, and bustling streets from the comfort of your room.
Nighttime Magic: As the sun sets, Auckland transforms into a city of lights. The illuminated buildings and landmarks create a magical ambiance, making nighttime views equally captivating.
Balcony Options: Many rooms and suites come with private balconies, allowing you to step out and fully immerse yourself in the panorama.
Exploring Auckland from Skycity Grand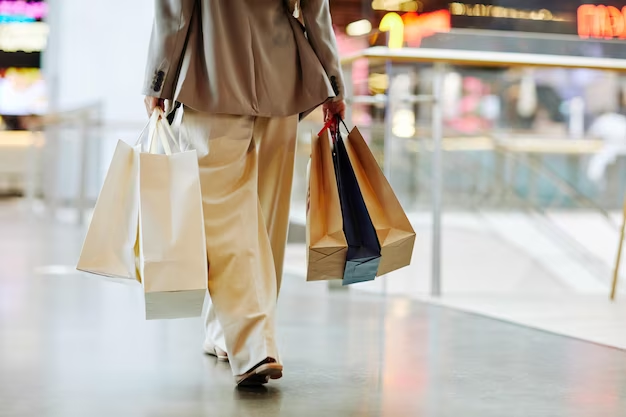 The Skycity Grand Hotel's central location in the heart of Auckland positions you at the gateway to the city's many attractions and activities.
Notable Proximity to Attractions:
Shopping: Auckland's premier shopping districts, including Queen Street and High Street, are within walking distance, providing access to an array of boutiques and designer stores.
Sightseeing: The hotel is conveniently located near Auckland's iconic landmarks, such as the Sky Tower and Auckland Art Gallery Toi o Tāmaki, making it easy to explore the city's cultural offerings.
Dining: Auckland is a culinary hub, and you can explore a diverse range of dining options, from fine dining restaurants to local eateries, all within reach of the hotel.
Entertainment: For those seeking entertainment, the Skycity Entertainment Complex, including the casino, is just steps away, offering a variety of entertainment options.
Entertainment and Cultural Life
SkyCity Grand Hotel is not only a comfortable retreat but also an ideal base for exploring the surrounding culture and entertainment. Nearby casinos, museums, galleries, and other places where you can enjoy the picturesque world of Auckland.
SkyCity Grand Hotel is a place where luxury and comfort combine with a unique view of the city. If you want to experience Auckland's city life without sacrificing luxury and comfort, then SkyCity Grand Hotel is your perfect choice. Travel through the clouds and experience the beauty of Auckland while staying at this magnificent hotel.
Customer Service: The Heart of Skycity Grand
One of the defining characteristics that sets the Skycity Grand Hotel apart from the rest is its unwavering commitment to delivering exceptional customer service. The dedicated staff at the hotel consistently goes above and beyond to ensure that every aspect of your stay is nothing short of perfect.
Key Aspects of Customer Service:
Personalized Attention: The staff takes pride in recognizing and addressing individual guest preferences, creating a personalized experience that ensures your needs are met promptly and with care.
Attentive Concierge: The concierge team is readily available to assist with recommendations, reservations, and any special arrangements, ensuring that you can make the most of your stay in Auckland.
Prompt Response: Whether you require assistance with room service, housekeeping, or any other request, the hotel's commitment to efficiency means that your needs are addressed promptly and to your satisfaction.
Friendly and Approachable: The warm and welcoming demeanor of the hotel staff creates an inviting atmosphere where guests feel valued and comfortable throughout their stay.
Guest Feedback: Skycity Grand places great importance on guest feedback and continuously strives to improve its services based on the valuable input and suggestions from guests.
Sustainability and Eco-Friendliness: A Responsible Choice
Beyond the realm of luxury, the Skycity Grand Hotel is dedicated to responsible hospitality. The hotel's commitment to sustainability and eco-friendliness is not only commendable but also integral to its ethos.
Notable Sustainability Initiatives:
Green Building Design: The hotel incorporates sustainable building practices and energy-efficient design elements to reduce its environmental impact.
Waste Reduction: Skycity Grand actively participates in waste reduction efforts, including recycling and responsible waste disposal practices.
Eco-Friendly Amenities: From eco-friendly toiletries to energy-efficient lighting, the hotel implements eco-conscious amenities throughout its premises.
Local Sourcing: The hotel prioritizes local sourcing of produce and materials to support the community and reduce the carbon footprint associated with transportation.
Green Certifications: Skycity Grand holds various certifications and accreditations for its sustainable practices, ensuring transparency and accountability.
Family and Accessibility: Catering to All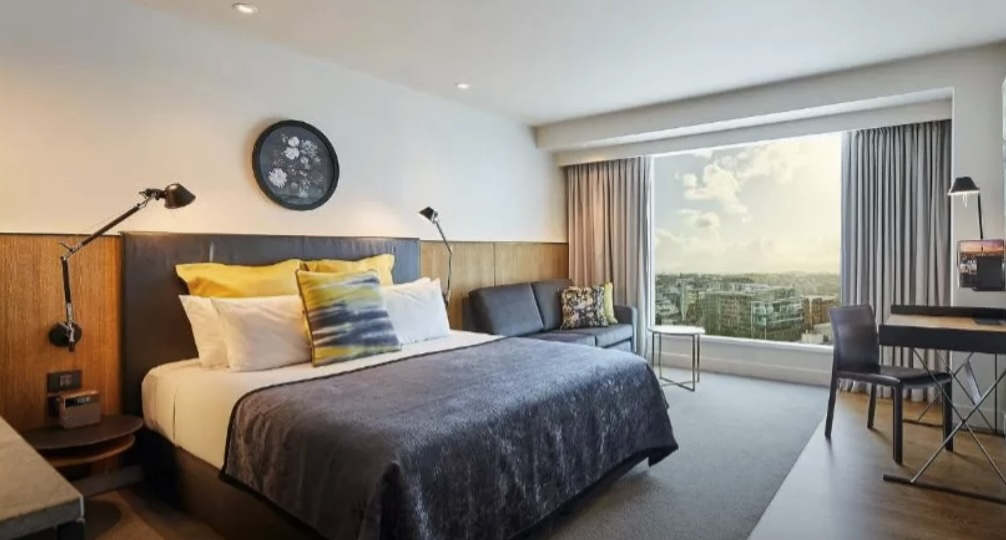 Skycity Grand is dedicated to ensuring that all guests, including families and those with special accessibility needs, feel welcomed and comfortable during their stay.
| | |
| --- | --- |
| Feature | Description |
| Family Rooms | Spacious rooms and suites ideal for families, providing ample space and comfort for family travels. |
| Kids' Amenities | Additional amenities available upon request, including cribs, rollaway beds, and in-room entertainment for young guests. |
| Accessible Rooms | Rooms equipped with features like widened doorways, grab bars, and roll-in showers to accommodate guests with mobility challenges. |
| Wheelchair Accessibility | Public areas, elevators, and facilities designed to be wheelchair accessible, ensuring easy navigation for guests with disabilities. |
Comfort at the highest level
SkyCity Grand Hotel rooms are spacious enclaves of comfort and coziness. Contemporary design, amenities tailor-made for all guests' needs and uncompromising attention to detail create an unparalleled stay experience.
Pricing and Value: A Worthy Investment
While the Skycity Grand Hotel may be considered a splurge, with room prices starting at NZD 250 per night, the experience and service it offers represent a worthy investment in your travel memories. The value you receive extends beyond the luxurious accommodations to include top-notch amenities, exceptional customer service, and a central location that facilitates exploration of Auckland.
Value Proposition of Skycity Grand Hotel:
Luxurious Accommodations: The hotel's rooms and suites are meticulously designed for comfort and style, ensuring a restful and indulgent stay. Prices range from NZD 250 for standard rooms to NZD 600 for luxury suites per night.
Exceptional Customer Service: Skycity Grand is renowned for its exceptional customer service, where staff go above and beyond to ensure guest satisfaction.
Prime Location: Situated in the heart of Auckland, the hotel provides convenient access to the city's attractions, making it an ideal base for exploring.
Amenities and Services: The hotel offers a range of amenities, including spa and wellness facilities (spa treatments starting at NZD 100), fitness centers, concierge services, and dining options that add significant value to your stay.
Unforgettable Culinary Scene: The diverse range of on-site restaurants ensures that every meal is a memorable gastronomic experience, with dining options ranging from NZD 50 to NZD 150 per person.
Comparing with Other Auckland Hotels
When comparing Skycity Grand Hotel with other accommodations in Auckland, it becomes evident that this establishment sets the bar quite high in terms of luxury, service, and overall guest experience.
Key Points of Comparison:
Luxury: Skycity Grand is often recognized as one of Auckland's premier luxury hotels, offering upscale amenities and opulent accommodations.
Central Location: The hotel's central location provides a distinct advantage for travelers looking to explore the city's attractions, shopping districts, and entertainment options.
Dining: The diverse range of on-site dining options stands out, offering guests a variety of culinary experiences under one roof.
Customer Service: Skycity Grand's commitment to exceptional customer service consistently earns high praise from guests, setting it apart from many other hotels.
Overall Experience: The combination of luxury, amenities, dining, and location makes Skycity Grand a standout choice for travelers seeking a remarkable Auckland experience.
Conclusion
Skycity Grand Hotel in Auckland represents the epitome of luxury and comfort, offering a grand entrance, opulent rooms, a diverse culinary scene, top-tier amenities, and breathtaking city views. What truly sets it apart is its exceptional customer service and commitment to sustainability. Catering to various needs, from families to business events, Skycity Grand provides a comprehensive and unforgettable experience, well worth the investment, and it stands as a formidable choice among Auckland's hotels.
FAQ
Q1: What makes Skycity Grand Hotel unique?
A1: Its perfect blend of luxurious comfort, exceptional service, and prime location makes Skycity Grand Hotel a unique choice for travelers.
Q2: Are there dining options within Skycity Grand Hotel?
A2: Yes, the hotel boasts a range of dining options, offering everything from local to international cuisines.
Q3: Is the Skycity Grand Hotel family-friendly?
A3: Absolutely, the hotel caters to families with special amenities and services to ensure a comfortable stay for all ages.
Q4: How does Skycity Grand Hotel contribute to sustainability?
A4: Skycity Grand Hotel incorporates eco-friendly practices and promotes sustainability in its operations.
Q5: Is Skycity Grand Hotel suitable for business events?
A5: Yes, with its state-of-the-art facilities, the hotel is an ideal venue for hosting business events and conferences.